PO Postcode Map (Portsmouth)
Do you have lists of Postcodes and struggle to make sense of where they are?
Put your business on a wall map and make your Postcode planning clearer and easier with a high quality Postcode map.
---

14 Day Money Back Guarantee.
Return your map for a full refund if not satisfied.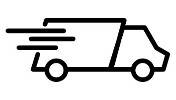 Orders usually delivered within 2 working days!
Next day delivery available.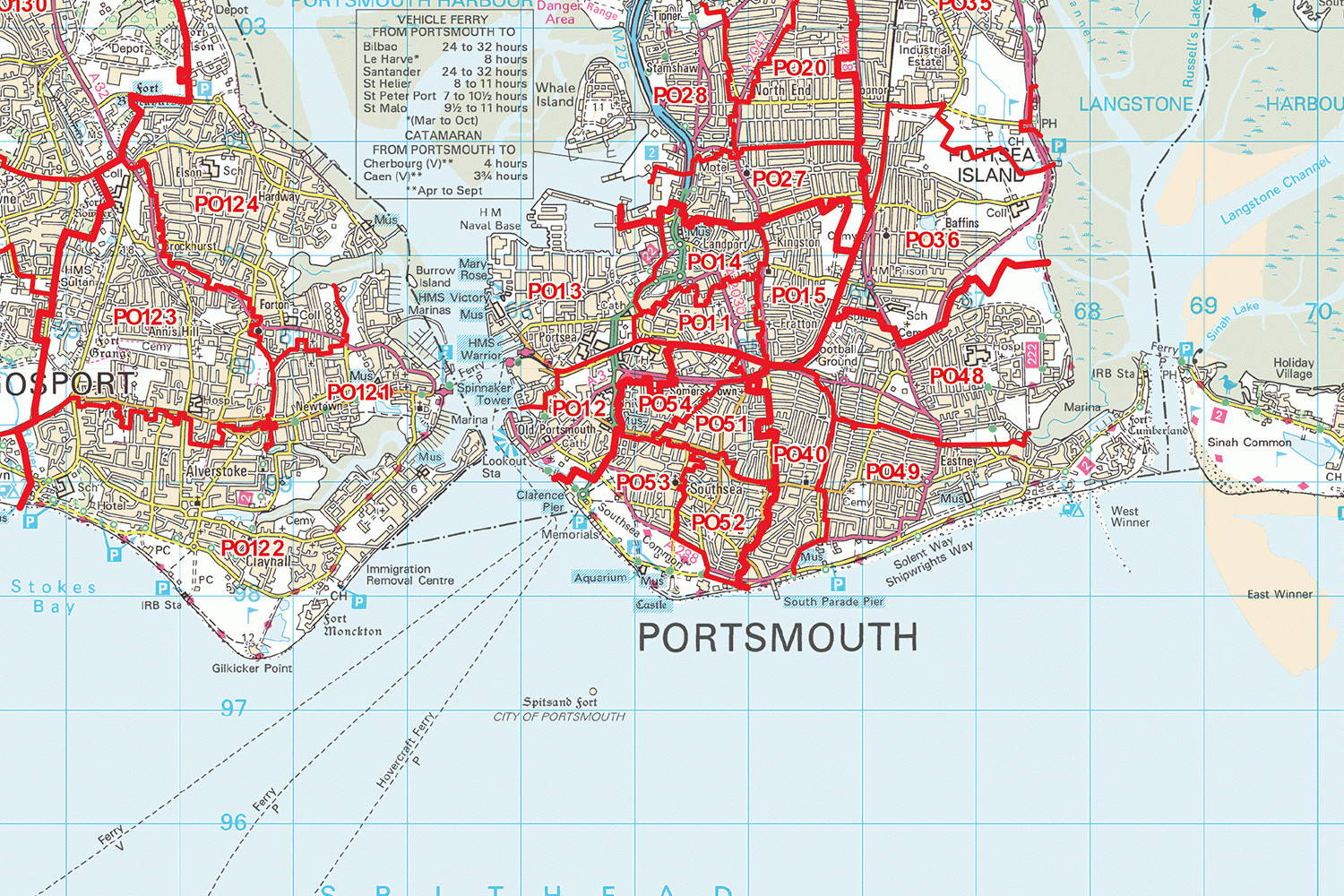 Our Postcode Maps are sealed between two flexible sheets of clear plastic for extra protection and durability. Crease-proof and tear-proof, you may never need another map!
---
Created from the latest official Postcode information and full colour Ordnance Survey maps, you can be sure that these maps are the most accurate and up-to-date maps available.
---
Perfect for franchise areas, sales territories, logistics, distribution & marketing!
Simply use dry-wipe markers to plot your business on the map - if it changes, simply wipe clean and start again.

"Map is large enough for strategic planning and all post coded areas are clearly marked. Quality of the map is good and should last many years on the wall."
~ Stephen Frewin, Post Office Ltd ~

"Map is very well made and laminated so it will last the test of time! Easy wipe able when using whiteboard markers! Very good and a wise investment when running a franchise!"

"Absolutely brilliant for logistic purposes for the transport section. The service was brilliant - the map arrived the day after ordering. Thank you!"
 
~ Jenny Massey, GIS Healthcare ~
HAVE QUESTIONS?
Our standard sizes are A0 (approx. 3ft x 4ft) or 2A0 (approx 4ft x 6ft) but we can produce maps of any size including for an entire wall!
 
Sure, just let us know what you need and we can send you an obligation-free proof via email for your review. Send us a message using the form below and we'll get back to you as soon as possible.
 
I need the map tomorrow, can you help?
If you order before noon and select Next Day Delivery when checking out, we can get the map dispatched same day for delivery on the next working day.
What is the best way of hanging the map?
How are the maps supplied?
All maps are delivered securely rolled up in a tube. We always use a signed for service so someone will need to be present to accept the delivery.
Can I put pins in the maps?
We do not recommend using pins as these will puncture the protective plastic coating. If you want to plot locations on th emap, we suggest using dry wipe marker pens which will not damage the map.
 
Thanks! We'll be in touch soon.