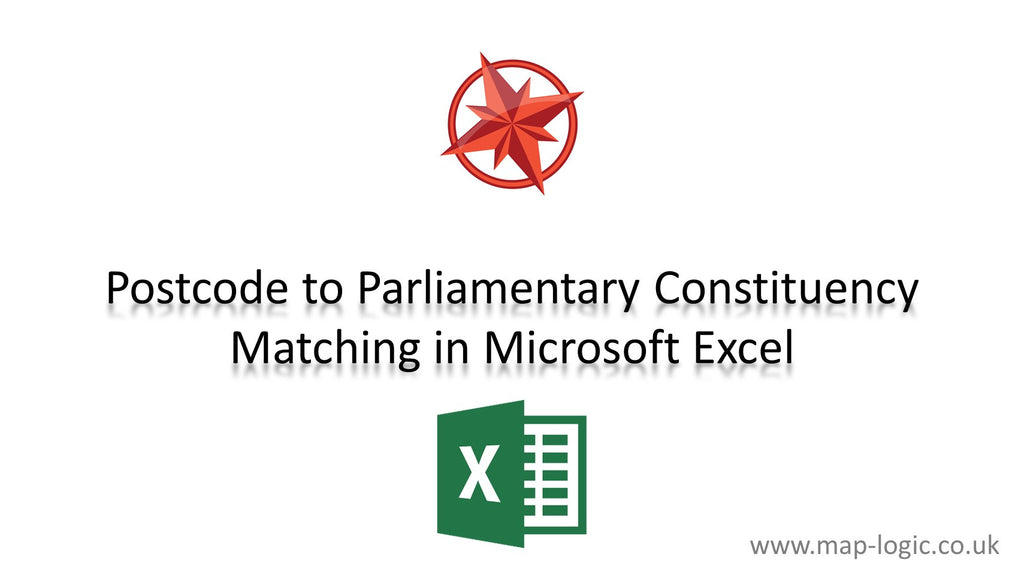 Matching Postcodes and Parliamentary Information
The relationship between Postcodes and Constituency information is vital for many businesses in building relationships with local communities based on their organisations political footprint.
Identifying the constituencies that employees, suppliers and customers reside in is essential for targeting localised public relations activity and communication efforts to the key geographic areas for your business..
Linking Constituency Information To Your Own Postcode List
It is of course possible to look up Postcodes one by one and record the constituency, MP and political party for that Postcode. However, if you have hundreds or even thousands of Postcodes, manually collecting the information is clearly not practical.
However, if you use Microsoft Excel there is a way of doing all the work automatically at the push of a button! Watch a video overview here:
The Excel Postcode Lookup Spread Sheet
We maintain a database of over 2.5 million Postcodes (including retired Postcodes) and the Parliamentary Constituency information related to each one.
As Postcode and constituency data changes on a continual basis, we update all information every 3 months to ensure the spread sheet is as up to date as possible. 
How Does It Work?
To use this unique tool, we simply supply you with an Excel spread sheet and Access database for you to copy to a folder on your PC - no installation or technical knowledge is required (Note: you do not need to know how to use Access!).
All you need is a current version of Microsoft Office and the ability to run macro's in Excel. It's as simple as that!
To get started, simply open the supplied spread sheet as shown below: 
To start matching follow these simple steps.
Type or paste a list of Postcodes in column A beneath the 'Postcode' header as shown below.

Now simply click the 'Begin Matching' button at the top of the sheet and the columns will be populated with the relevant parliamentary constituency information automatically.

You can download the full User Guide for this Excel Spread Sheet here >
Matching Speed
Tests to date have shown that the spread sheet will match up to 1,000 Postcodes per minute. So for a handful of Postcodes matching is almost instant. If you need to run a large batch process then it may take a few minutes and it may be a good time to make a cup of tea!
Postcode & Parliamentary Updates
We update the Postcode database on a quarterly basis to take into account Postcode changes from Royal Mail and also changes to Constituency data as result of by-elections and other events.
Licence Fees
The spread sheet and supporting data is available for an annual licence fee of £595 plus VAT which includes all updates released during the year and unlimited support.
The spread sheet can be ordered for immediate download directly from our Postcode to Constituency Excel Matching Spread Sheet page here >
For more information on this Automated Excel Matching Spread Sheet, please use the contact form or call 0844 808 2495.