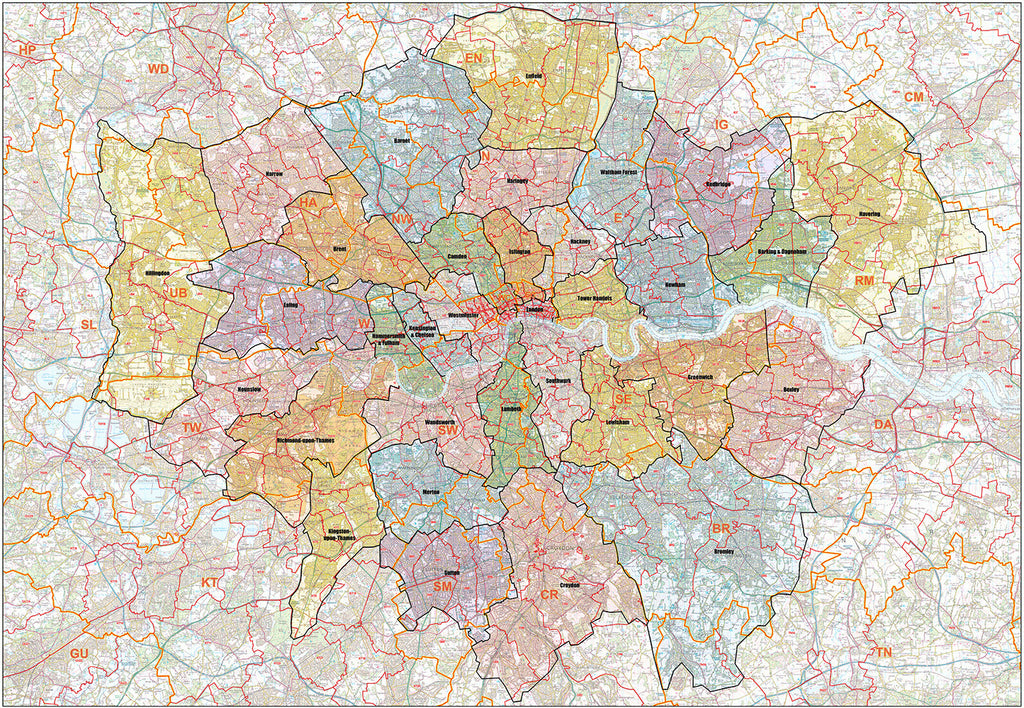 Planning in London can be challenging due to the high concentration of population and businesses in the area and the unique relationship between Postcode geography and London Boroughs.
To meet this specific requirement, we have added the The Greater London Authority Borough Postcode District Map to our range of planning maps.
This map covers the Greater London Authority (GLA) area and shows Postcode District boundaries over an Ordnance Survey background map with individual London Boroughs shaded in different colours for easy reference.
This essential London planning map is available in two sizes: A0 (119cm x 84cm) or 2A0 (168cm x 119cm) and is plastic coated to protect from creases, rips and spills and extend the life of your map.
You can currently get 10% off the price of this map by using code 'GLA10' when checking out - the code will be applied automatically if you following this link to the product: The Greater London Authority Borough Postcode District Map