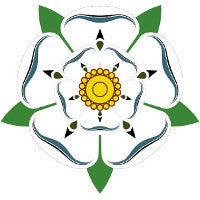 As part of our commitment to encourage the use of maps in small and local businesses, we are now offering free delivery on all our Leeds maps to local businesses in the Leeds area.
In fact, you don't even have to be based in Leeds! Any business needing maps for planning in the Leeds area can take advantage of this offer. 
Which Leeds Map Are Available?
The main wall maps we have for Leeds that are popular with local businesses are shown below. These maps are popular with local franchises, retailers and any business that provides home delivery of products or services for local customers.
You can see the full collection of Leeds maps here but if you want to create your own custom or personalised Leeds map, you can use use our online Map Maker system >
What is the Offer?
All you have to do is choose the map you need (maps specifically for the Leeds area can be found on our Leeds Map page) and enter the discount code #WeLoveLeeds when checking out to get free delivery.
Why Leeds?
It's a good question! And to be honest, the simple answer is that one of our Directors grew up in Leeds (Alwoodley to be exact!) plus it is a thriving, cosmopolitan city and one of the major business centres of the North.
Of course we hope to roll out local business offers to other cities and towns across the UK but wanted to test in a place we were a little familiar with.
If you are not familiar with Leeds, we found this little slide show which may help :)